One of the best ways to get stuck in to the gastronomy of a region is to book a food tour or food experience. Sligo Food Trail has a series of Food Experiences for you to try which bring you into direct contact with food experts, producers and chefs. Here are five fabulous options to try in August.
Take 1: Coney Island Experience with Dr. Prannie Rhatigan
Join the 8th Annual Coney Island Seaweed Experience this August Bank Holiday weekend, Monday 5th August at 12.30 pm The Coney Island experience is organised by Anthony Gray and Dr. Prannie Rhatigan and it never fails to be a special day out for everyone involved.
What to expect… first enjoy a seaweed experience and identification walk lead by Prannie, a medical doctor and author of Irish Seaweed Kitchen. Seaweed is gaining popularity continuously, so this is a wonderful opportunity to learn more about this health-giving commodity. Afterwards, it's time for an al fresco brunch cooked by Sligo food hero Anthony Gray and Hooked Restaurant, while listening to live music from a guest artist. The gourmet fare includes fresh Lissadell mussels in a secret creamy sauce cooked on an open fire and washed down with some local beers and homemade bread. Meeting point will be at the Strand Bar, Strandhill at 12.30pm.
Price: €65 (Children €32.50)
Dates: Monday 5th August
Booking: Contact Hooked on 071 9138591 or online
Take 2: Taste of Sligo with Anthony Gray

The Taste of Sligo Foodie Tour is brought to you by Anthony Gray one of the forces behind the local food revolution in his native Sligo. Anthony takes you into the heart of Sligo town, to experience culinary delights from Sligo's award-winning chefs and hear stories related in Anthony's inimitable style.
Anthony Gray has designed the tour around seven of Sligo's finest gastronomy establishments. Over 2.5 hours, the walking tour meanders through vibrant neighbourhoods with a rich cultural and architectural heritage. You will discover locally inspired dishes and specialities including desserts and locally brewed craft beers while meeting the fascinating makers behind the gourmet delights. The focus is on getting together and sharing food, drink, experiences and stories.
Price: €55pp parties of 8 or more (maximum of 50).
Date: 12pm and 3pm daily, Wednesday to Saturday. Booking is essential.
Booking: Contact Hooked on 071-9138591 or email hookedsligo@gmail.com.
Take 3: Sligo Food Tours with Hans and Gaby Wieland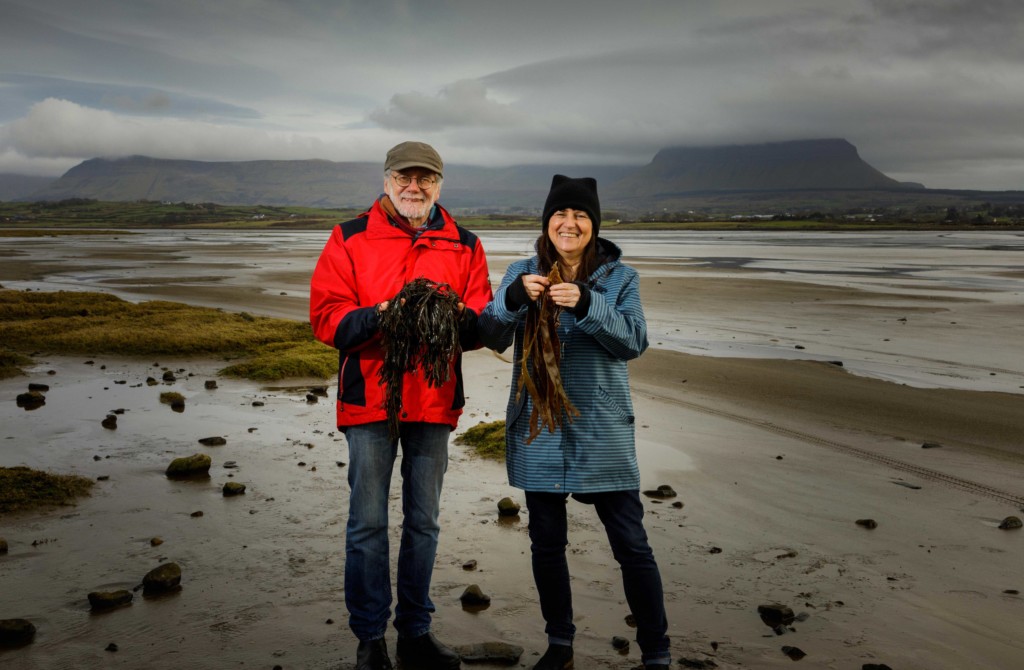 Gaby and Hans can't wait to share their love for food and Sligo with you! The couple have been at the cutting edge of Sligo's food revolution for more than 20 years as producers of organic vegetables, sourdough breads and artisan farmhouse cheeses at their small-holding near Cliffoney. They only work with independent small family businesses selected for the quality of their food and drinks. They'll make sure you don't miss any of the delicious treats Sligo has to offer.
On a gentle 3 to 3.5 hour stroll traversing Sligo town you will visit seven to eight different food businesses for tastings, featuring an oyster experience, seaweed, fermented foods and drinks, sourdough and pastries, local beef tapas, gelato, Sligo's first coffee roasters and local craft beer.  Meet the proud personalities behind Sligo food, hear fascinating local stories and gain some insider knowledge on where the food comes from. You will also learn a little about the vibrant culture of Sligo's lively and charming city.
Meeting point: Tourism Office
Languages: English and German
Price: €60pp
Date: Every Friday April to October
Booking: Email sligofoodtours@gmail.com or call 087-6122082.
Take 4: Sligo Oyster Experience with Aisling Kelly
Here's a chance to indulge in fresh Sligo Bay Oysters at WB'S Coffee House while owner Aisling skilfully guides you through the history of harvesting oysters on the Wild Atlantic Way.
You will be taught how oysters are harvested and learn the tricks of the trade with an expert oyster shucking demonstration. Then it's time to relax and try a selection of naked and dressed Oysters with a glass of carefully selection wine to complement them. A selection of Sligo craft beers and a full Cafe menu is also available.
Price: €25 per person
Dates: Thursdays, Fridays and Saturdays at 4pm or by appointment
Booking: Online
Take 5: The Lough Gill Experience

Experience everything the beautiful Lough Gill has to offer with Lough Gill Brewery.
Taking place every Saturday throughout summer at 12.30pm, enjoy a tasting of the many delicious beers on offer followed by a tour of Lough Gill by Captain George on board The Rose of Innisfree.
Price: Package costs €30
Dates: Every Saturday
Booking: Contact 087-2108159 or email info@loughgillbrewery.com
Take to the Trail
If you're planning a visit to Sligo this August, check out everything that's happening on Sligo Food Trail. There's a mesmerising mix of restaurants, cafes, producers, and food experiences to choose from.