If you'd asked David Dunne age 15 what he was going to do with the rest of his life, chances are he'd have told you he was going to be a golf professional on the European Tour. A 30 year old David might have said he was building a nice career in corporate finance and expecting to stay there. Now 41, David Dunne has changed direction completely, and is totally contented running Knox eatery in Sligo town, with business partner Patrick Sweeney.
A childhood in idyllic Rosses Point naturally led to an interest in golf, and David showed promise from a very early age. He played international golf from the age of 16 to 23, from level through to senior international honours. With a +1 handicap, he was part of a successful Co. Sligo Golf Club team who swept the boards, winning eight national titles.  Golf brought David abroad too, including taking part in the World Student Games in Spain, Switzerland and Portugal.
After secondary education in Sligo, David gained a business and computing degree at the University of Ulster, Coleraine and went entered the world of corporate finance. For 17 years he followed a conventional and successful career path, first in Dublin, then back in Sligo. Along the way he and his wife Lisa started a family (they now have three children Emily 7, Matthew 5 and Adam 3). Then in 2014 the unthinkable happened, his employers announced they were closing their operations and redundancy loomed. Far from being dismayed, David treated it as an opportunity for change.
Food had always been a big part of his life, and also his brothers and sisters who have tried and tested every café/restaurant in Dublin! He's not entirely sure where this love of all things culinary came from, but the seed of starting his own food business had been germinating slowly for many years. He saw an opportunity in Sligo town to create a quality casual dinin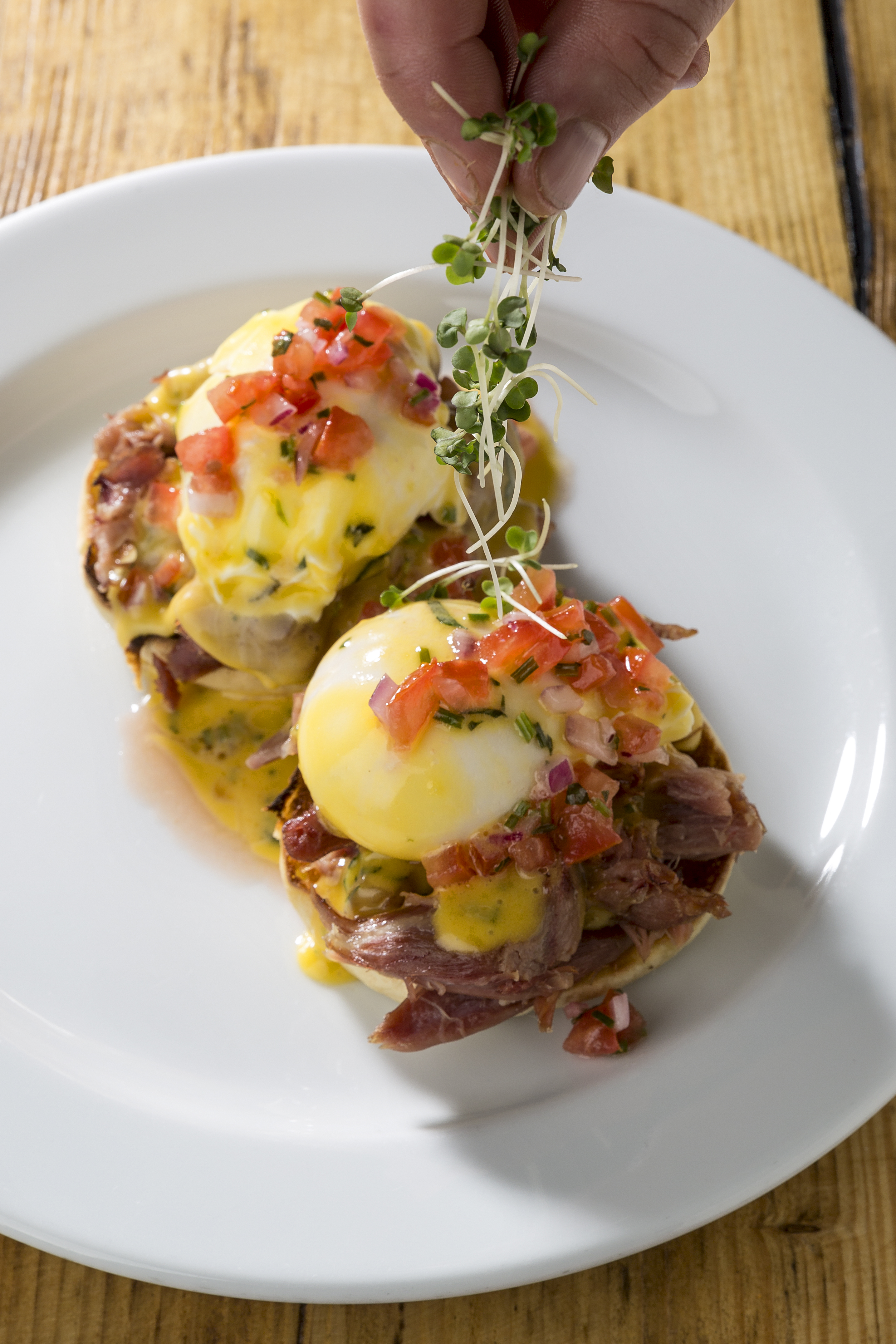 g eatery and decided to bite the bullet and head to Ballymaloe for their world famous 12 week course.
He recalls telling his Dad, Ronnie, he was planning to do a course, and the look of utter dismay on his father's face when he realised it was a cookery course, not one in accountancy or finance. Ballymaloe was a truly amazing experience for David. He was inspired by the ethos that ran through the entire enterprise and relished learning about food provenance and business as well as cooking. The access to Darina Allen in one-to-one meetings was hugely important and helped him make a definitive decision about his future.
In a neat twist of fate, his work colleague and friend Patrick Sweeney was also made redundant at the same time. A partnership was a natural step and one that has worked very well. Patrick takes care of the business & HR operations whilst David spends the majority of his time with his kitchen team. David knew the type of business he wanted and they had strong feelings about recycling and creating an organic feel to the interior. Their creativity extended to acquiring scaffolding boards from a nearby building job and transforming them into truly unique tables, and using disused pallets for their wall. Knox, named after the old name for O'Connell Street where it is located, opened on 29th May 2015.
They hit the ground running – so much so they closed after a week to extend the kitchen. Within a year they had introduced their popular Tapas menu which runs on their 'late' nights – Thursday, Friday and Saturday. Knox is bright, busy and bang on the mark in terms of a place people want to eat. A source of great pride are awards from John & Sally McKenna and Georgina Campbell. Now they are eyeing up their next project – the Knox Street Kitchen in the form of a retro 1960s Airstream trailer.
Time consuming golf took a back seat long ago for David but he is still passionate about sport. A lifelong Liverpool supporter, he fondly recalls travelling to Istanbul in 2005 for the famous Champions League final against Milan when the reds came back from 3-0 down to win out in the end. That same enthusiasm has brought him on two Lions rugby tours, in Australia and South Africa. He'll be too busy in Knox to follow the Lions to New Zealand this summer, that's for sure! www.sligofoodtrail.ie #SligoFoodTrail Make sure to check out Sligo Tapa Trail this weekend 8-10th June.